Throughout my career people often ask me what I do for a living. When my response includes the term "risk management", "insurance", or I work in "local government" they quickly move to a new topic. Let's face it, risk management is not a topic many like to discuss. Who wants to debate the differences between insurance language or what the right level of retention is appropriate. It is estimated that only about 2% of political subdivisions in Texas have a professional risk manager on staff. This can sometimes create confusion when procuring insurance, otherwise known as transferring risk. Although, many may prefer a root canal, bad risk management decisions can cost your entity and ultimately the taxpayers thousands, if not millions of dollars. The outcomes of ignoring exposures are all to real.
Given the complexities of the topic, many entities choose to hire a risk management consultant rather than hiring a full-time staff member. We are going to talk about the three keys to ensuring you are asking the right questions when hiring a risk management consultant.
Hire a Consultant that Understands your Business
A public entity has a myriad of operations that create unique exposures. Without a complete understanding of the risks faced by local government generally and your risks specifically, it's difficult to identify any "gaps" in coverage. Essentially, a comprehensive understanding of your exposure is paramount. As an example, a public entity recently went out to bid utilizing the services of a consultant and neglected to include specs for "funds transfer fraud" by the tactic of "social engineering." If a loss were to occur this entity would have suffered an uninsured and unfunded loss. Also, a risk management consultant does not just review your coverages and take you out to bid. Insurance is the treatment of a potential loss and a consultant needs to focus on your operations to identify your potential loss exposures. Insurance should only be applied after identifying exposures. A good risk consultant will understand your business and know the right questions to ask.
Ask for an In-depth Analysis
A comprehensive analysis should include the following: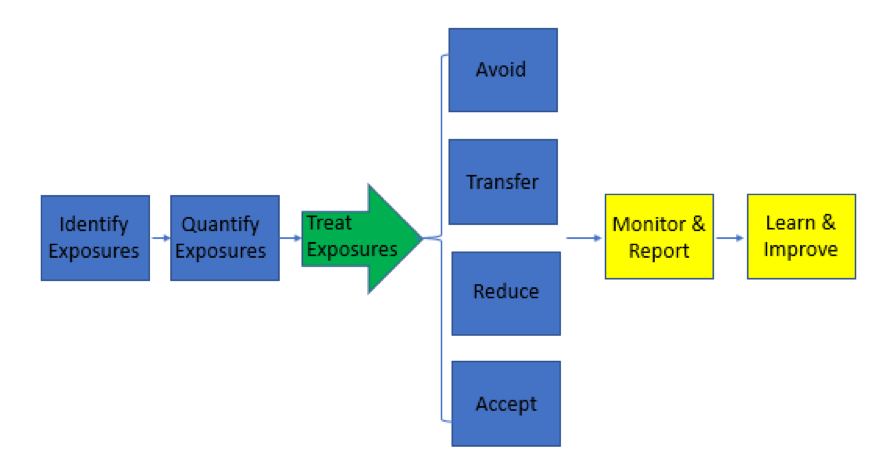 As you can see, a true analysis involves a methodology that ensures your organization will identify exposures. Discuss the consultants process to ensure they are capturing a true picture of your operations.
Alignment of Goals
Risk consultants are compensated in numerous ways, typically they will charge a flat fee. However, many arrangements involve: a percentage of insurance cost, manhours, a combination of a flat fee and a percentage of insurance savings, and others get paid on insurance placement. A consultant that gets paid based on products being purchased can create a misalignment of goals, wherein the consumer can end up buying unneeded coverage or paying a higher cost. In order to ensure alignment of goals, it is recommended paying a flat fee or manhours. This will ensure your organization is creating an environment of joint alignment.
Why the Risk Pool?
Partnering with other local communities provides benefits not found in the traditional insurance or risk managment market. Essentially the Pool was created for the sole purpose of self-insuring risk in the collective, much like lager entities do individually. The Pool's mission to provide financial stability and robust loss prevention services has the effect of strengthening member communities. Services are designed by local government risk professionals, who take direction from a board of trustees comprised of representatives from member entities. As a member of the Risk Pool members receive numerous services free of charge. This includes some of the following:
Risk Management Consultations by a staff that specializes in local government risk
Deductible/ Self-Insured Retention analysis to maximize coverage dollars
Analysis of insurance program options to identify and plan for coverage gaps
Benchmarking peer analysis to keep score on risk management efforts
Policy/ Procedures guidelines to stay current with standards and guidelines
Site Inspections to identify hazards
Cyber Liability Training to avoid and respond to cyber threats
General Safety Training to protect employees and the public
Access to a network of legal professionals who understand Texas law and public entity needs
If you have questions or need help, please contact your Member Services Manager