Sam Houston's legacy towers over Huntsville, quite literally, as northbound travelers on I-45 are greeted by a stunning 67-foot statue of the Texas icon that can be seen from six miles away.
Dubbed "Big Sam" by locals, the 30-ton steel-and-concrete colossus sits on a 10-foot Texas granite base and claims to be the "world's tallest statue of an American hero."
Any visit to Huntsville, a city with a population of 42,395 that sits 70 miles north of Sam Houston's namesake, Houston, in the East Texas Piney Woods, starts and ends with the charismatic Houston, who as a general and politician was one of the leaders of the Texas Revolution.
Huntsville: The Mount Vernon of Texas
Huntsville was founded in 1836 by Ephraim and Pleasant Gray, who named the city after their hometown, Huntsville, Alabama. Houston, attracted by the hills in the area that reminded him of his childhood home in Tennessee, bought land to build a home in Huntsville in 1847 and lived off and on in the city for the last 16 years of his life and is buried in the city.
Huntsville became known as the "Mount Vernon of Texas" because of Houston's presence, who like George Washington, was a legendary general and political leader. Houston not only led the Texas Army to victory in the decisive Battle of San Jacinto, but with independence gained he was elected the first (and third!) President of the Republic of Texas.
Later Houston, who earlier in his life had fought in the War of 1812 and was a U.S. congressman and Governor of Tennessee, became one of the first senators from Texas when it became a state and then became Governor of Texas just four years before his death in 1863.
Sam Houston Still the Center of Attraction in Huntsville
Any visit to Huntsville centers around Sam Houston State University (SHSU), which was founded in 1879 as the Sam Houston Normal Institute. SHSU, which counts former newsman Dan Rather as an alumnus, houses the Sam Houston Memorial Museum which sits on 15 acres of the original 200-acre farm owned by Houston and his family.
At the museum you can visit two of Houston's homes, the "Steamboat House" and "The Woodlands Home", as well as the cabin that served as his unofficial law office while he was a U.S. Senator.
While "The Woodlands Home" sits on its original site, the "Steamboat House" was moved to the museum grounds from north of the city.
Houston died while at home in the "Steamboat House", with his funeral in the upstairs parlor, and he was buried across the street in the Oakwood Cemetery, another popular stop for Sam Houston-inspired tourists.
Huntsville's Unique Attraction: Texas Prison Museum
The only thing with roots almost as deep as Sam Houston in Huntsville is the prison industry as the city is home to the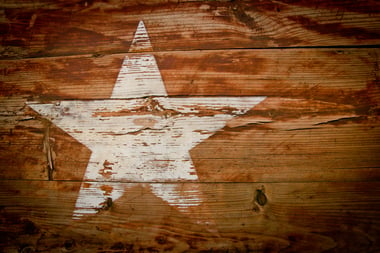 Texas State Penitentiary at Huntsville, nicknamed the "Walls Unit", which is the state's oldest prison, opened in 1849. All told, there are seven prison facilities in the Huntsville area and the Texas Department of Criminal Justice is the area's largest employer.
Not shying away from its prison heritage, Huntsville is home to the unique Texas Prison Museum, which opened in 1989 and sees some 34,000 visitors a year from around the world.
Among the many artifacts in the museum, learn about Huntsville's Texas Prison Rodeo, which ran from 1931 to 1986. Known as the "Wildest Show Behind Bars", the rodeo was highlighted in the 1980 film, "Stir Crazy", starring Richard Pryor and Gene Wilder.
More to See and Do in Huntsville
There is plenty more to do in Huntsville than Sam Houston and prisons. Here are some of our favorite things:
Huntsville State Park: Located in the Sam Houston National Forest, this state park has 21 miles of trails and you can camp, hike, bike, picnic, fish, swim, paddle, geocache and study nature. The 210-acre Lake Raven has a designated swim area, and a boat ramp where people launch their luck at catching bass, catfish, crappie, and perch. Also, check out the park's playgrounds, bird blinds and nature center, but keep your eyes open for area alligators. There are 160 campsites plus screen shelters and shelters with amenities that can be rented for overnight stays.
H.E.A.R.T.S. Veterans Museum of Texas: This museum focuses on veterans and their experiences with H.E.A.R.T.S. standing for "Helping every American remember through serving". This inspiring museum began as a display in an antique store window in 1993, became a popular travelling school exhibit before finding permanent space in a local mall before finding its new permanent home in 2009.
Uptown Vintage in the Avenues: A popular shopping destination where you can find one-of-a-kind treasures from antiques to collectables to coins, clothing and more.
Bennie J's Smoke Pit: Eat like a local at this joint known for mouth-watering BBQ ribs and smoked chicken. And do not forget the pecan and buttermilk pies. Open Tuesday through Saturday, 11 a.m. to 3 p.m.
Please follow the links for all attractions to check for opening hours and days as well as any COVID-19 restrictions.