"Texas is a land of perennial drought, broken by the occasional devastating flood." This quote is attributed to a state meteorologist in 1927. His words have never been more prophetic. All regions of Texas can experience flooding at any time of the year. Thunderstorms in the spring and fall can cause devastating flooding. Additionally, tropical systems can strike from June 1 to November 30 causing flooding along the coast and many miles inland. While we have no control over a storm's intensity or path, there are things which should be done before and after impact to mitigate storm damages. The only thing we know for sure is that a flood will occur somewhere in Texas every year.

No storm is alike, but by knowing your vulnerability and what actions you should take, the effects of a disaster may be reduced within your city and set the stage for recovery. Pre-planning, including an emergency preparedness program, may assist with dealing with the aftermath. Below are brief descriptions of issues which may result from flood waters either from heavy rain or tidal surge.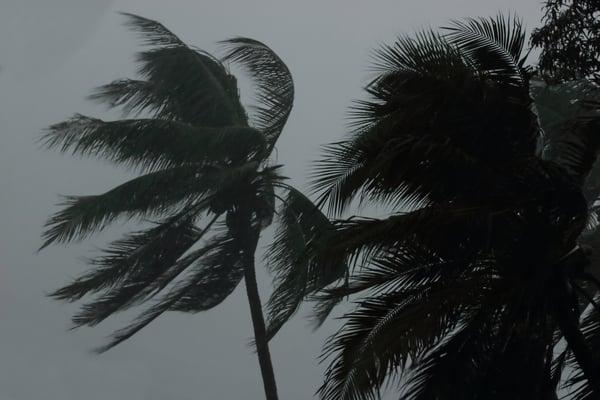 Coverage
Flood is typically excluded by a property policy, including TMLIRP. However, flood coverage is afforded as an option, with limits based on the amount of total insured values covered. Contact the Pool to learn more regarding the flood coverage endorsement.
FEMA Issues
FEMA is designed to provide funds after all other sources are exhausted. Unfortunately, FEMA has very specific procurement guidelines in place which must be followed or the city forfeits reimbursement or assistance. Often, these guidelines are more stringent and differ from state guidelines. It is important for cities to familiarize themselves with the guidelines in advance of the flood event. Pay special attention to the guidelines in regards to debris removal. As always, it is important to retain records which document all expenditures.
Flood Damage to Buildings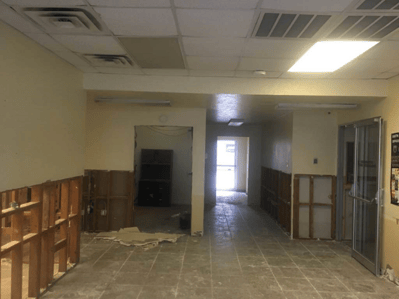 Do you have an ongoing relationship with a water restoration contractor? If so, make sure they will have capacity to respond. They are likely your best choice, and you need to make a plan with them beforehand to identify and respond to flooded buildings. It is best to pre-qualify vendors. Otherwise, you will likely have difficulty locating a vendor or an out of town vendor will be your only option. Typically, non-local vendors will require payment for hotel and per diem expenses for their workers. Since they are not local, they are also less incentivized to perform well or charge reasonable rates. Something else to think about - is an item going to be thrown out? If so, there is no need to incur expenses to dry the item. This can be true of carpet and drywall. Documentation, including photos of damaged areas, should be maintained for the claims process.
Fleet-Autos and Heavy Equipment or Machinery
Pre-flood, arrangements should be made to move cars and heavy equipment to higher ground. Post-flood, it is important to extract the water and dry out the autos and machinery as well as possible, leaving windows open to allow ventilation to prevent mold growth. Avoid leaving standing water inside vehicles with windows closed to prevent mold growth.
Sewer Backup and Liability Claim Considerations
During flood events, sewer backups often occur. In most instances, municipalities are immune from liability for this unfortunate event. The resident should be advised to contact their own insurance carrier and or water restoration contractor and to save all invoices and billing information. Ultimately, citizens should direct the cleanup of their homes, not the city. The city should not contract with the water restoration contractor nor guarantee payments. Doing so could waive immunity or at the very least make a difficult situation even more difficult for all involved.
Claim Reporting
After the emergency has passed and the area is deemed safe, the city should perform an initial assessment of its property to identify any damage. This process is very important for the protection of assets and resources. Once the assessment has been completed, report the findings to TMLIRP or your insurer so that a claim can be processed. To contact TMLIRP, email claims@tmlirp.org or call 800-537-6655.
We have primarily addressed exposures related to inland flooding; however, wind and tidal surge remain the biggest threats of a typical hurricane. Cities must continue to review preparation plans and react as necessary to protect their citizens, employees, assets, and operations, no matter the characteristics of the event.