New Braunfels may be a small suburb located between two of Texas' biggest cities – Austin and San Antonio – but don't let its size fool you. There is plenty to see and do during your visit to New Braunfels. In fact, there is so much to do in this small suburban city that it is almost impossible to do everything in a single visit.
Step Back in Time with a Visit to the Gruene Historical District
From the moment you step foot in New Braunfels' Gruene Historical District you feel like you have gone back in time.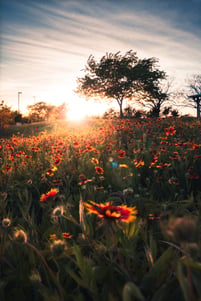 Every shop, building and park located in the historical district has been carefully preserved so it looks and feels just like the town did during the 1800s.
While there are plenty of small shops, cafes and boutiques in the historical district, there are a few buildings that you absolutely must visit such as The Gristmill Restaurant, Gruene Hall and Gruene General Store.
Gruene Hall is Texas' oldest dance hall that is still in use. It was built in 1878 and very little has changed. The city has made some modern improvements, but it still looks and feels just as it did when its doors opened over 140 years ago.
Over the years, the community has used Gruene Hall for a number of different purposes. It has been used as a dance hall, live performance art center, community center, central location for local graduations and other various community events. Legend has it, that the dance hall was even used to host badger wrestling events.
Today, Gruene Hall is still in use. Every evening it hosts live musical performances from both up-and-coming and established artists.
Fun Fact: Country music legend, George Strait, played his first public performance at Gruene Hall in 1976.
Enjoy Fine Dining in the Historical District with a Stop at The Gristmill
The Gristmill is an indoor/outdoor restaurant that sits on the site of the city's old cotton gin. Built in 1876, the cotton gin was the city's center of industry until a historical fire nearly destroyed it. After the fire, the city renovated what remained of the cotton gin and turned it into a spectacular restaurant that is known for not only its wonderful food, but its beautiful views of the nearby Guadalupe River and surrounding landscape.
Find Unique Texas-Made Gifts at the Historic Gruene General Store
Walking up to Gruene General Store, you know you are about to experience something unique. The exterior of the building has been renovated so it is an exact replica of what the store looked like when it was built when the city was first founded. Once inside the store, the wooden paneled floors, old fashioned soda shop and license plate lined walls make you feel as if you stepped back in time.
One of the highlights of Gruene General Store is its unique collection of Texas-Made products. Whether you are looking for a special gift or purchasing souvenirs, you will be able to find something for everyone at Gruene General Store.
Gruene General Store is more than just a rustic souvenir shop. It is also an extremely popular sweet shop. The soda shop, located inside the general store, serves favorites such as ice cream, homemade fudge, candies, soda fountain drinks and its famous 5-cent coffee. Grab a snack or a cold soda and relax as you surround yourself with history.
Fun Fact: Gruene General Store was the first store established in the city. When the cotton industry was destroyed in the 1920s, the town became a ghost town. The general store closed in 1925 and remained closed until 1975. It was renovated and restored in 1975 as part of the city's historical renovation. It officially re-opened for business in 1989.
Outdoor Adventures Await at New Braunfels
Outdoor enthusiasts looking for an adventure won't be disappointed when they visit New Braunfels. Outdoor adventures await you when you visit the following locations throughout New Braunfels:
Comal River – Grab a tube and relax as you gently float down the river or rent a paddleboat or canoe and take in the sights
Landa Falls – Tubing is a popular outdoor activity in News Braunfels. Landa Falls offers a calmer, smoother tubing experience that is better for younger children and beginner tubers.
Natural Bridge Caverns – head 180 feet below ground and wander through a maze filled with unique rock formations, stalagmites and stalactites. Natural Bridge Caverns also offers a challenging 60-foot obstacle course and a zip line.
Texas Ski Ranch – a giant sports complex that provides you with the perfect venue to take part in activities such as water skiing, boating, skating, skateboarding and wakeboarding. Texas Ski Ranch even has a giant indoor trampoline park.
Schlitterbahn Water Park – a 65 acre family-owned water park and resort that is filled with water coasters, children's water playgrounds, slides and a surfing machine.
With so much to see and do, New Braunfels is perfect for quick day trips, weekend getaways or longer vacations. Consider visiting New Braunfels during your next trip and we are certain you won't be disappointed.