Texas is home to more than 25 million residents, the largest state in the southern United States. The Lone Star State has a rich history, from the infamous battle at the Alamo to being the home of the first suspension bridge in the country and the birthplace of Dr Pepper. Texas also boasts several famous mothers, women of distinction who have been leaders, pioneers and world-changers.
Lady Bird Johnson (1912 – 2007)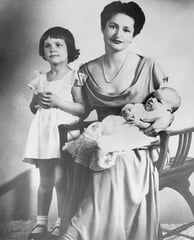 Born in Karnack, Texas, Lady Bird Johnson was a U.S. First Lady from 1963 to 1969. Claudia Alta Taylor, nicknamed Lady Bird in childhood, married Lyndon Baines Johnson in 1934. They had two daughters and seven grandchildren. Prior to her wedding, Lady Bird received two degrees, both with honors, for history and journalism. She later wrote the book White House Diary. The amazing Lady Bird was an activist for women's rights and, in 1977, she received the Presidential Medal of Freedom. In 1988, she was awarded the Congressional Gold Medal. Lady Bird Johnson died in Texas at the age of 94.
Dale Evans (1912 – 2001)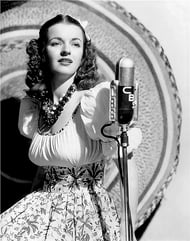 The world knew Frances Octavia Smith by her professional name, Dale Evans. Born in Uvalde, this famous Texan began her career as a radio performer before breaking into film. Dale appeared with the King of the Cowboys, Roy Rogers, on the silver screen and on television. The married duo performed together, singing and entertaining millions for several decades. She wrote their most famous song "Happy Trails to You" and became known as the "Queen of the West."
Bette Nesmith Graham (1924 – 1980)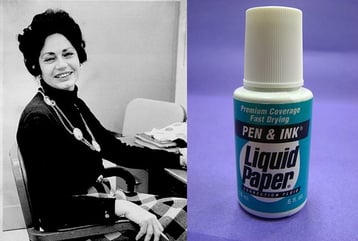 Entrepreneur, inventor and mother all described Texan Bette Nesmith Graham. Born in Dallas, Bette was a single mom working for Texas Bank and Trust as an executive secretary when she invented a product now known as Liquid Paper. Originally called Mistake Out, the first bottles were sold in 1956 to secretaries. Bette refined her formula, changed the name to Liquid Paper and filed the patent for the invention in 1958. Her son is Michael Nesmith, a musician and member of the Monkees. She also established two foundations dedicated to female entrepreneurs and artists.
Mary Kay Ash (1918 – 2001)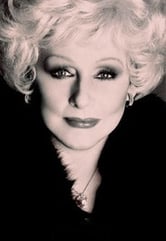 A mother of three, Mary Kay Ash was born in Hot Wells, Texas and is known as one of the country's most successful entrepreneurs. In 1963, she began Beauty by Mary Kay, a business founded by a woman, featuring women consultants, and with products designed specifically for women. With a background in direct sales, she built her company into Mary Kay Cosmetics, an international business employing more than 475,000 people today.
Sheryl Swoopes (1971 – present)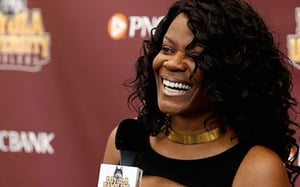 Born in Brownfield, Texas in 1971, Sheryl Denise Swoopes rose to fame as an all-star basketball player. Sheryl was the first player signed to the WNBA at its inception in 1996. She's a three-time gold-medal winning Olympian and three-time WNBA Most-Valuable-Player — a pioneer in professional women's basketball. This mom even has a Nike shoe named after her. She's been a college coach and today is a motivational speaker.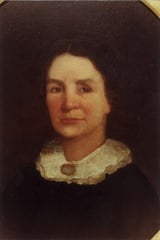 Jane Long (1798-1880)
Known as the mother of Texas, Jane Long is believed to be the first English speaking woman to give birth to a child in Texas. Jane and her husband, James Long, migrated from Mississippi at the beginning of the 19th Century, eventually settling in Bolivar Point. After her husbands death Jane moved the family to Brazoria. There she opened a boarding house which was used as gathering spot for very prominent Texas military men and is said to be the location where Stephen F. Austin declared war.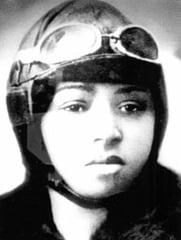 Bessie Coleman (1892-1926)
Born in Atlanta, Texas, Bessie Coleman was one of the first female pilots as well as first black female aviator and barnstormer. Bessie earned her pilots certification in France in 1921 from the Federation Aeronautique Internationale. She was very encouraging to all blacks but especially young girls to become involved in aviation. She died in 1926 during a test flight. A street outside Chicago O'Hare Airport is named after Bessie - Bessie Coleman Drive. Bessie was also memorialized on a U.S. Postal Service stamp in 1995.
These are just a few of the many incredible women who have called Texas home and paved the way for generations of women to come. Thank you to all of the leaders and Texas mothers who continue to inspire across the Lone Star State.
The Texas Municipal League Intergovernmental Risk Pool is the leading provider of workers' compensation, liability and property coverage for local governments in Texas. Founded in 1974, we are the oldest and largest pool of this type in the United States, serving over 2,800 governments and political subdivisions. We are driven to continue the mission that began over 40 years ago, providing our members with a tailored risk-financing system through reliable partnership, performance and service.
If you are currently looking for coverage or have any questions, please contact our team with any questions.