Most everyone knows legendary country musicians such as Willie Nelson, Kenny Rogers, Roy Orbison, and Charley Pride hail from Texas. And who could doubt the birthplace of such stellar artists as Dale Evans, Tanya Tucker, Barbara Mandrell, and Kelly Clarkson?
But did you know there are scores of famous Texans who made it big in other genres, including rock, soul, R&B, Latin, and heavy metal? Here are a few you're sure to recognize.
1 - Janis Joplin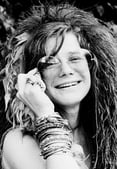 Janis Lyn Joplin was born in Port Arthur on January 19, 1943. She joined band Big Brother and the Holding Company in 1966, but didn't stay long due to interpersonal conflicts. Joplin's powerful, blues-inspired vocals got mixed reviews on her first solo album, but 1971's posthumous "Pearl" changed the role of women in rock forever. The commanding woman with the raspy vocals died of an accidental overdose on October 4, 1970, at age 27.
2 - Don Henley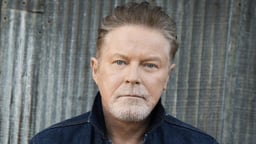 Born in Gilmer on July 22, 1947, Don Henley rose to fame as the drummer and lead singer for The Eagles. This Rock and Roll Hall of Famer was a founding member of the highest-selling American band in history and ranks at No. 87 on Rolling Stone's list of the 100 greatest singers.
3 - Selena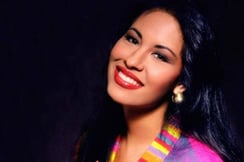 Top Latin artist of the 90s, Selena Quintanilla-Perez was born on April 16, 1971 in Lake Jackson. The "Queen of Tejano Music" was murdered at the age of 23 by the president of her fan club. Also known as the "Mexican Madonna," Selena's double platinum posthumous album was the first Tejano album to ever reach No. 1 in the United States. She was adored by so many loyal fans, and in 1997 a film Selena portrayed by Jennifer Lopez was released about her life and career.
4 - ZZ Top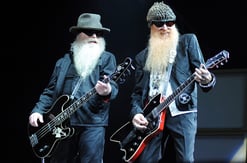 Named the "Official Heroes of the State of Texas" by the Texas House of Representatives in 1994, this Rock and Roll Hall of Fame-inducted trio also garnered a declaration of "ZZ Top Day" in 1991 by then-governor Ann Richards. Each member of this popular hard rock act was born in Texas: William F. Gibbons, Houston; Joe Michael (Dusty) Hill, Dallas; Frank Beard, Frankston.
5 - Lyle Lovett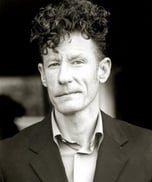 Houstonian Lovett grew up grew up in Klein, Texas, a town named after his great grandfather. After earning his Bachelor of Arts degrees in both German and Journalism in 1980 from Texas A&M, Lovett went on to record 13 albums to date, win four Grammys, and act in a number of films. Although adept in traditional country and Western styling, Lovett's singing and songwriting versatility often finds him incorporating swing, blues, folk, jazz, and gospel into his compositions.
6 - Beyoncé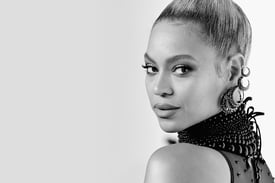 Beyoncé Giselle Knowles-Carter is one of the most successful female artists of all time, having first tasted fame as lead singer of Destiny's Child, an R&B girl-group managed by her father. Born in Houston on September 4, 1981 and raised there, Beyoncé has sold over 100 million records worldwide, won 22 Grammys, and holds the title of most awarded artist at the MTV Video Music Awards.
7 - Billy Preston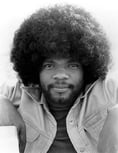 Another Houstonian, this "fifth Beatle" was renowned for his session work with artists including Ray Charles, Sam Cooke, and The Beatles. Preston was 16 when he met the Fab Four while on tour with Little Richard's band in 1962. Preston holds the distinction of being the first musical guest on "Saturday Night Live's" debut episode on October 11, 1975, along with Janis Ian.
8 - Stephen Stills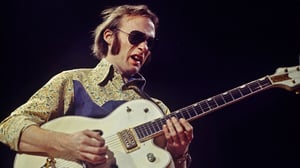 This singer, songwriter, and multi-instrumentalist was born in Dallas in 1945. In 1997, Stephen Stills became the first person ever inducted into the Rock and Roll Hall of Fame twice on the same night. His legendary work in Buffalo Springfield and Crosby, Stills, and Nash has earned the man who Neil Young calls "a genius" a slot on Rolling Stone's list of "100 Greatest Guitarists of All Time" and a place in the heart of Baby Boomers who came of age in the 1960s.
For more interesting articles on Texas, please visit our history section here.
The Texas Municipal League Intergovernmental Risk Pool is the leading provider of workers' compensation, liability and property coverage for local governments in Texas. Founded in 1974, we are the oldest and largest pool of this type in the United States, serving over 2,800 governments and political subdivisions. We are driven to continue the mission that began over 40 years ago, providing our members with a tailored risk-financing system through reliable partnership, performance and service.
If you are currently looking for coverage or have any questions, please contact our team with any questions.